Vector Hack Festival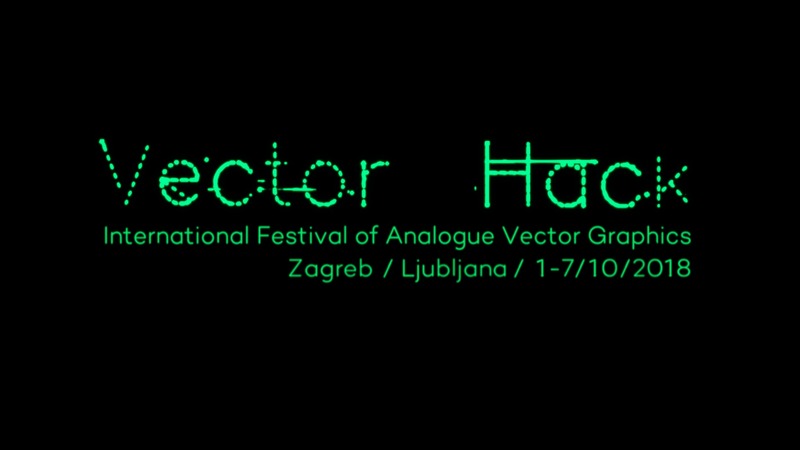 Vector Hack is the first international festival devoted to experimental analogue vector graphics with a weeklong program beginning in Zagreb, Croatia on October 1st and ending in Slovenian capital Ljubljana on October 7th. The program consists of: Talks / Keynotes / Performances / Workshops / Exhibitions. The festival also brings together for the first time in one place artists, academics, hackers and performers creating experimental audio-visual work for oscilloscopes and lasers.

The festival is curated by Ivan Marušić Klif, Croatian artist specialized in multimedia programming and interactive video installations, and Derek Holzer – American sound artist and instrument builder based between Berlin and Helsinki with the assistance from artist and time based media conservation specialist Chris King.

The list of 22 participants and artist collectives is led by several notable international sound, vector and laser maestros: Robert Henke – the Berlin-based artist, co-developer of the Ableton Live software which has revolutionized the way electronic music is
produced and performed, and co-founder of the music project Monolake; Joost Rekveld – an award winning author of a series of experimental films and installations that explore the technological culture and history of film and new media, light and sound; Jerobeam Fenderson – author of an exceptional audio visual project Oscilloscope Music and a vinyl edition that simultaneously plays music and shows animations on the oscilloscope. Vector Hack Festival will be a unique opportunity to experience the work of artists from all over the world who make work which utilise both analogue and digital systems in conjunction with vector display technologies like oscilloscopes and lasers.

Vector Hack invites the public to a program of open workshops, talks, and performances aimed at allowing young artists and a wider audience to learn more about creating their own vector-based audiovisual works, as well as the scientific and artistic history of these techniques from the 1950's onward. Each of the invited participants brings a unique approach to this exciting field, and it will be a rare chance to see all their works
together in a single program.
With:
Ida Hiršenfelder

Ida Hiršenfelder (beepblip) is a Ljubljana, Slovenia-based sound artist and archivist. She performs under an onomatopoeic alias beepblip. She makes immersive bleepy psychogeographical soundscapes by use of analogue electronics, DIY and modular synths, field recordings and computer manipulations. Her solo album Noise for Strings, Vol. 1 (2019) and Noise for Strings, Vol. 2 (2020) were published by Kamizdat label. She currently studies Masters of Sonology at the Royal Conservatoire in The Hague.

Web: https://beepblip.org/.