Jussi Parikka | On Vegetal Surfaces and Scales of Images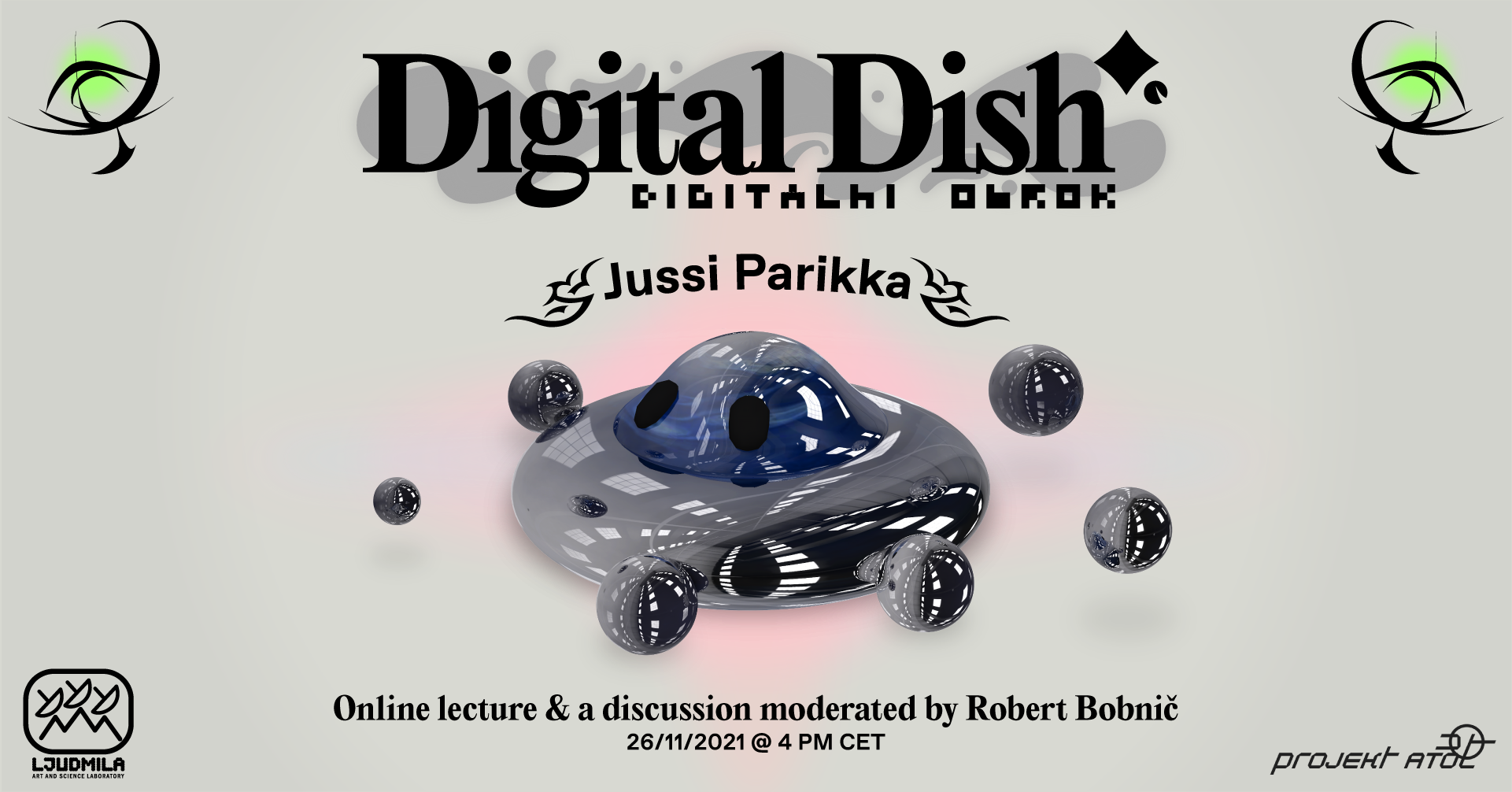 Online lecture & a discussion with Robert Bobnič
The lecture will discuss Parikka's work-in-progress research on "vegetal images" in collaboration with Abelardo Gil-Fournier as an entry point to an alternative history of visual culture and photography. The talk draws on their recent practice-based engagement, the audio-visual essay Seed, Image, Ground (2020) that will be screened as part of the talk. Hence, questions of artistic methods are central in this respect as well.
Parikka will address how the project develops a genealogy of energetic and material forms of images that have emerged in the contexts of plant research since approximately the 1850s. The authors turn to plants, not only in the broader philosophical sense of the last years of discussions but also in the contexts of research in the modern history of sciences, experimental practices and modelling.
The work Seed, Image, Ground (2020) is part of the Operational Images project, which prompts us to consider the concept of operational and instrumental images in relation to environmental humanities – including addressing techniques of remote sensing, aerial vision and vegetal surfaces. While these relate to current forms of earth observation and thus to core questions about contemporary forms of control and governance through environmental monitoring, they also offer a speculative history that relates to the audio-visual essay and its themes concerning technologies of air, seeding and agricultural surfaces as image surfaces for operational procedures.
Links
Artwork: Dorijan Šiško
With:
Jussi Parikka
Jussi Parikka is a professor of Technological Culture & Aesthetics at Winchester School of Art (University of Southampton) and starting January 2022, a professor of Digital Aesthetics at Aarhus University (Denmark). He is a member of Academia Europeae and a visiting professor at FAMU, the Academy of Performing Arts in Prague where he leads the project Operational Images and Visual Culture (2019–2023). His published books include Insect Media (2010), Digital Contagions (2007/2016), A Geology of Media (2015) and What is Media Archaeology? (2012). Recently, he co-edited Photography Off the Scale (2021). He is the co-author of The Lab Book: Situated Practices in Media Studies (2021).
Robert Bobnič
Robert Bobnič is a researcher at the Centre for Cultural and Religious Studies at the Faculty of Social Sciences, University of Ljubljana, and a PhD student in Media Studies at the Faculty of Social Sciences, University of Ljubljana. His PhD dissertation focuses on the study of algorithms and automation in the field of cultural consumption. In the past, he has worked as an editor at V.B.Z. publishing house (2018–2020), editor of the cultural editorial office at Radio Študent (2013–2016), chief editor of Tribuna (2011–2012). He was also a member of the editorial board of ŠUM Journal for Contemporary Art Criticism and Theory (2018–2019), among others.