5th Synthetist Meetup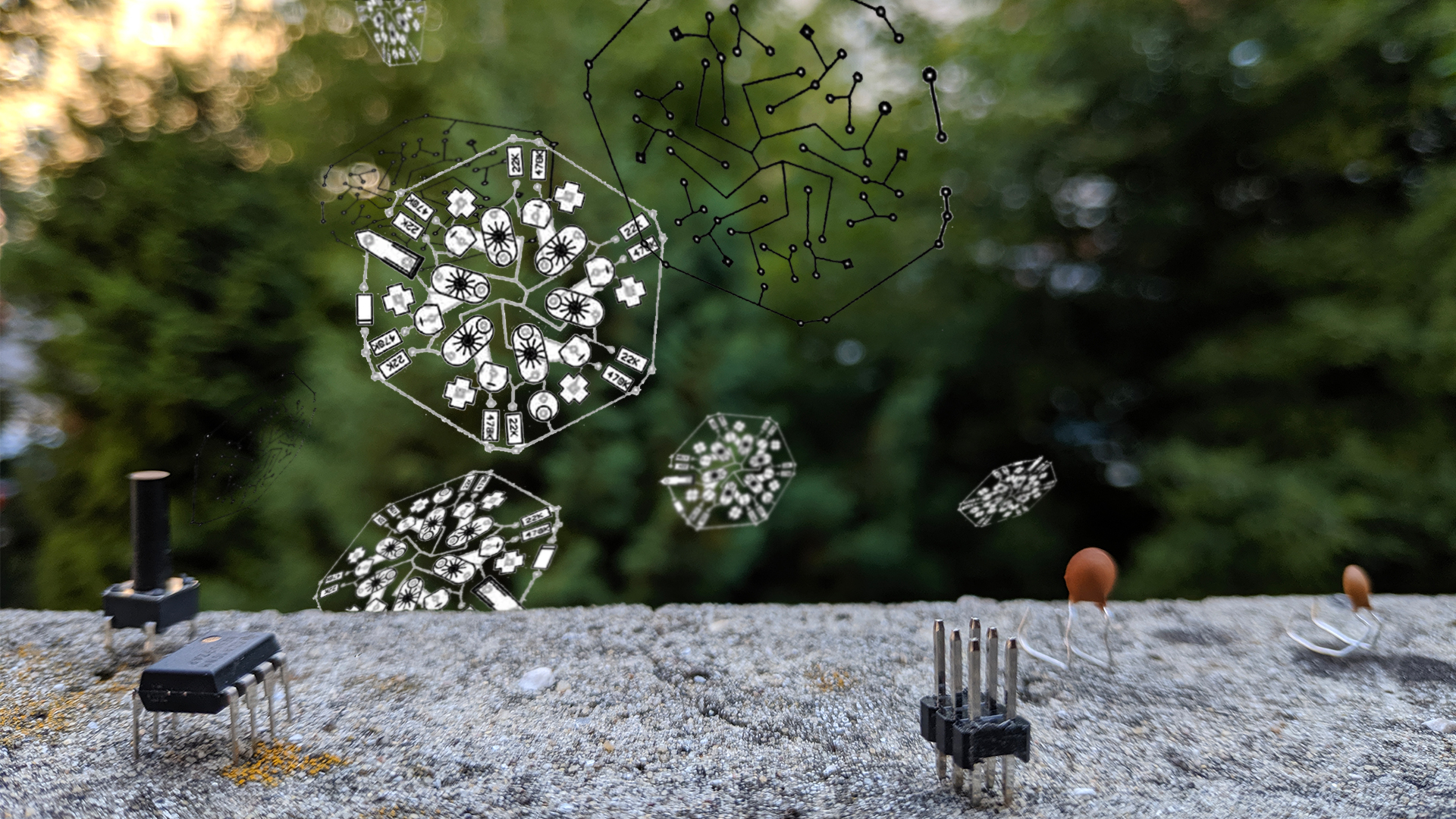 Za vse, ki vam poletje ni upočasnilo oscilacij na komaj opazno gibanje in tiste, ki se želite posmehovati ozračju polnem sprenevedanja (poletja je žal konec pika stop), bo v osmo/zi v četrtek, 19. septembra, ob 18. uri organizirano re-štartno Sintetistično srečanje!

Tokratno bodo poleg anything goes proste reje in manipulacije signalov na voljo tudi komponente in papirnata vezja za izdelavo navihanih Rollz-5 Petra Blasserja (alias Ciat Lombarde), ki omogočajo medsebojno povezovanje in s tem sintetizacijo vase-pogrezajočih povratnih zank, stohastičnih LFO-jev in/ali kompleksnih perkusivnih eskalacij.
Projekt KONS:: Platforma za sodobno raziskovalno umetnost je bil izbran na javnem razpisu za izbor operacij »Mreža centrov raziskovalnih umetnosti in kulture«. Naložbo sofinancirata Republika Slovenija in Evropska unija iz Evropskega sklada za regionalni razvoj.
Srečanja vodi Staš Vrenko. 
With:
Staš Vrenko

Staš Vrenko is an artist, musician and electronic instrument designer. He has an MA (cum laude) in sculpture from the Ljubljana Academy of Fine Arts and Design for which he received the Prešeren award for students. His practice involves various fields of art with a strong focus on sound exploration, electronic media and technologies, kineticism and performativity. In the past few years, he has presented various solo projects: Record (Kino Šiška), Loops in Transmission (osmo/za), Adoption Techniques (P74) and Connective (MoTA). He has also been featured on group exhibitions at the international festival Agora Creative (Grenoble), SCCA Ljubljana, Lighting Guerrilla Festival, MFRU_25, Kiblix, Vžigalica Gallery and Škuc Gallery, among many others.