Špela Petrič | Deep Phytocracy: Feral Songs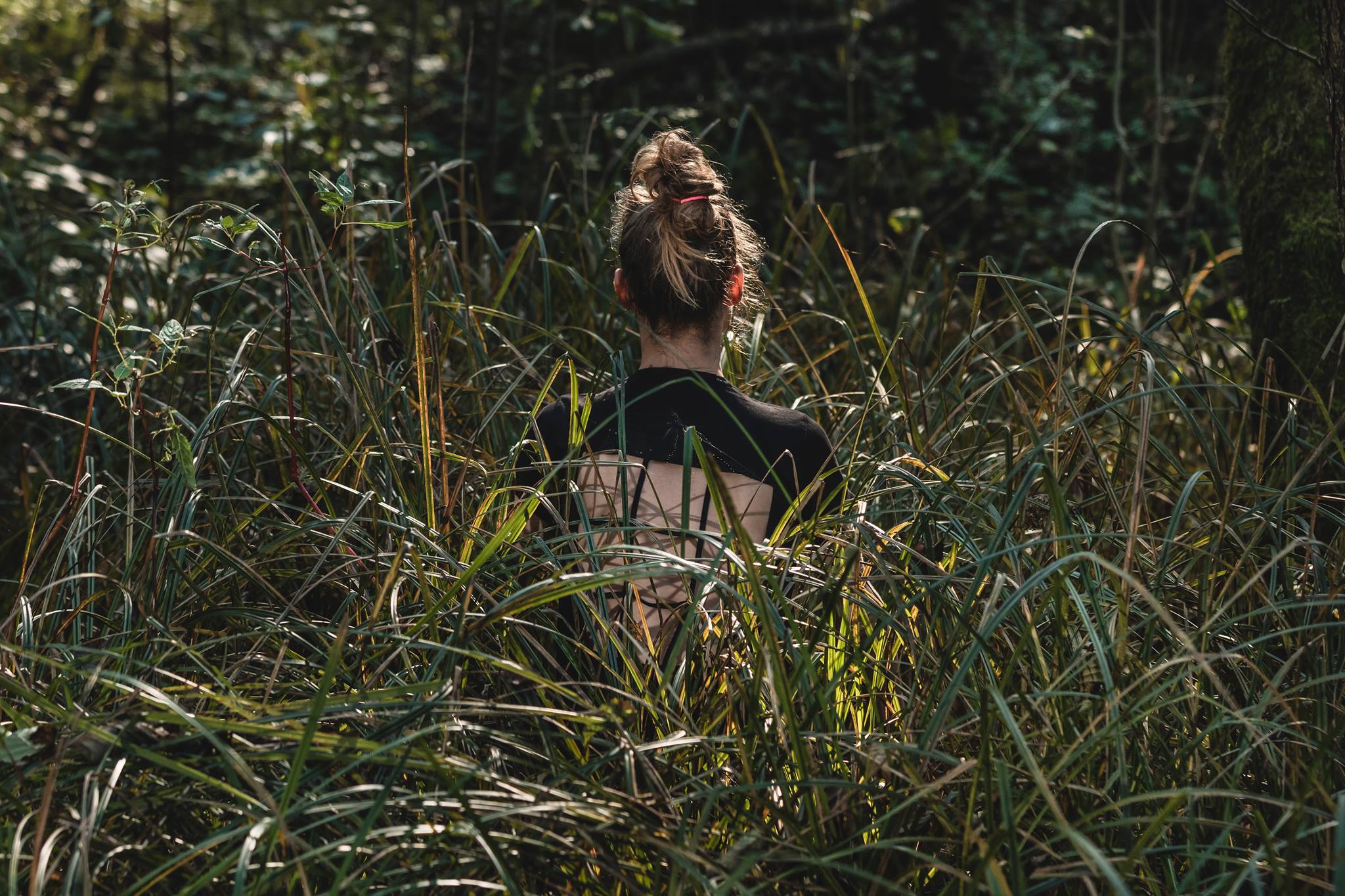 Deep Phytocracy: Feral Songs
How did wheat manage to domesticate the human? From Pollan's perspective-bending "Botany of Desire" to the environmental humanities' "vegetal politics", the entanglements between plants and people are ubiquitous, mundane and often hiding in plain sight. As part of the inquiries into Vegetal Otherness, Špela Petrič set out to produce her own phytocracy-revealing onto-epistemological tools that are inspired by actual institutions/domains/cultural practices framing plant-people relations, but also playfully oblivious to their axioms and boundaries.
The fabulative expedition into the "wilderness" of Tree park Medlog, Celje, invites participants to reflect on plant governance as governance of plants. Guided by the artist's alter ego Živa Pikaja, they encounter the vegetal through a multitude of uncanny perspectives, facilitated by recombinant tools, specifically created to point to dissonances and reciprocity in plant-people relationships.
The interactive, participatory performance will be held in Slovene language. The expedition will take place on unruly terrain, so we advise proper shoes and attire.
Location: Drevesni park Medlog (Tree park Medlog), Celje
Dates: Saturday, 20.10. and Sunday 21.10. between 14.00 and 17.00
Transport from Ljubljana to Celje and back as well as lunch will be. Further details via email after you apply.
***The number of participants is limited!*** Please apply by Thursday, 18.10. via email to life.in.the.terratope@gmail.com.
In case of heavy rain the event will be postponed.
Heartily welcome!
//Author: Špela Petrič// Dramaturgy: Isabel Burr Raty // Manufacture of tools: Scenart d.o.o. // Design: Miha Turšič // Photography: Miha Godec // Video: Laurynas Skeisgiela Co-organiser: Osmo/za // Supported by: Ministry of Culture, Republic of Slovenia and Vilnius Academy of Arts, Lithuania //
//Acknowledgements (thank you all!): dr. Vytautas Michelkevičius, Saška Rakef, Tina Kozin, Bojana Saljić, Skaistė Marčienė, Linas Ramanauskas, Julija Navarskaitė, dr. Andrej Meglič, dr. Tine Grebenc, Nika Sajn, Maša LadyElectric, Sanja Rejc, Simon Gmajner, Meta Petrič, Luka Vidic, Andreja Džakušič, Irena Ašič, Društvo za skupnostno umetnost in prostor Krog, Društvo likovnih umetnikov Celje, Uroš Veber //