Tao G. Vrhovec Sambolec | Reading Short Sentences by Gertrude Stein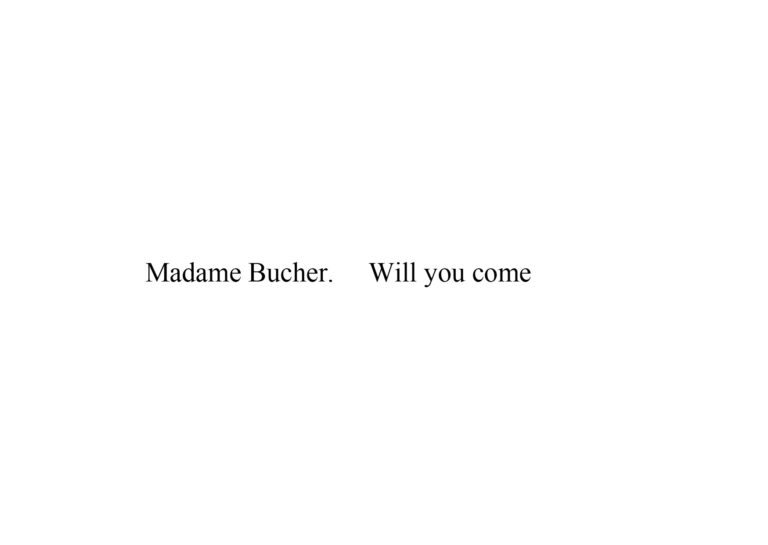 The installation Reading Short Sentences by Gertrude Stein is an interpretation of the written play Short Sentences (1932) by Gertrude Stein. The play consists of 591 mostly unrelated short sentences. 32 are assigned to a chorus, and the rest are spoken – each by a different character.
Sambolec approaches the written play by allocating each sentence to a unique reader who he records. He calls this practice 'distributed reading'. In addition to sound recordings, there is a video of the sentences being spoken by the chorus, a sound recording of the names of all characters read out by a single voice, and a printed publication of Stein's play as a series of postcards.
Reading Short Sentences by Gertrude Stein is informed by contemporary networked urban reality in providing a distributed and mediated reading of Stein's play. The project accentuates the text as a pre-echo of contemporary lived reality by sonically embodying the fragmented and dispersed nature of (overheard) voices. It evokes strangers passing by, constant mobility, decentralization, isolation in a crowd, discontinuity and also the continuity of distraction, and the banal. The work connects Stein's play and the contemporary conditions it so precisely captures – a context that was not entirely there yet when it was written, but which is intensely present in everyday life now, be it on a busy urban street, in an airport, or in a waiting room, or zipping through TV channels, browsing online, or scanning radio frequencies.
The inaugural presentation consists of partly read Stein's text.
Reading Short Sentences by Gertrude Stein is a part of artistic research project Reading Reading.
More:
http://www.projekt-atol.si/en/work/reading-short-sentences-by-gertrude-stein/
With:
Tao G. Vrhovec Sambolec

Tao G. Vrhovec Sambolec is Amsterdam-based artist with a particular focus in sound, new media, real-time interaction, and questions of contemporary mediation in relation to the sense of (bodily) presence. His recent work consists of spatial and sound installations, events and interventions, where (un)mediated sonic events act as central element that affectively evokes human bodily presence, while signaling its physical absence. His works encompass interdisciplinary and mixed media installations, sound interventions and electro acoustic music.

Born in 1972 (Ljubljana – Slovenia), he received BA at Trondheim Music Conservatory (Norway), BA in music composition and MA at Interfaculty Image and Sound – ArtScience, both at The Royal Conservatory in The Hague – The Netherlands, where he also followed Sonology course.
He earned his PhD in Artistic Research from Faculty of Fine Art at University in Bergen, Norway, where he was the recipient of Norwegian Artistic Research Fellowship (2013 – 2016). In 2017 he took part in Research Pavilion at the 57th Venice Biennale. In 2010 his work was awarded at Ars Electronica Festival in Linz – Austria.

Since 2018 he is member of artistic committee of puntWG project space in Amsterdam and a member of artistic committee of DNK – Amsterdam, a series of experimental contemporary music and sound art concerts, events, lectures and exhibitions. Together wit Sascha Pohle, he is initiatior and organizer of Home Sequence, an exhibition taking place in the private homes of Amsterdam-based artists. In 2001 he founded international cycle of sound events, lectures and workshops Bitshift in Kapelica Gallery – Ljubljana. He is currently the recipient of Mondriaan Fund Stipendium for Established Artists – Werkbijdrage Bewezen Talent (2018 – 2022).