Radart #8 |Radar Vozlišče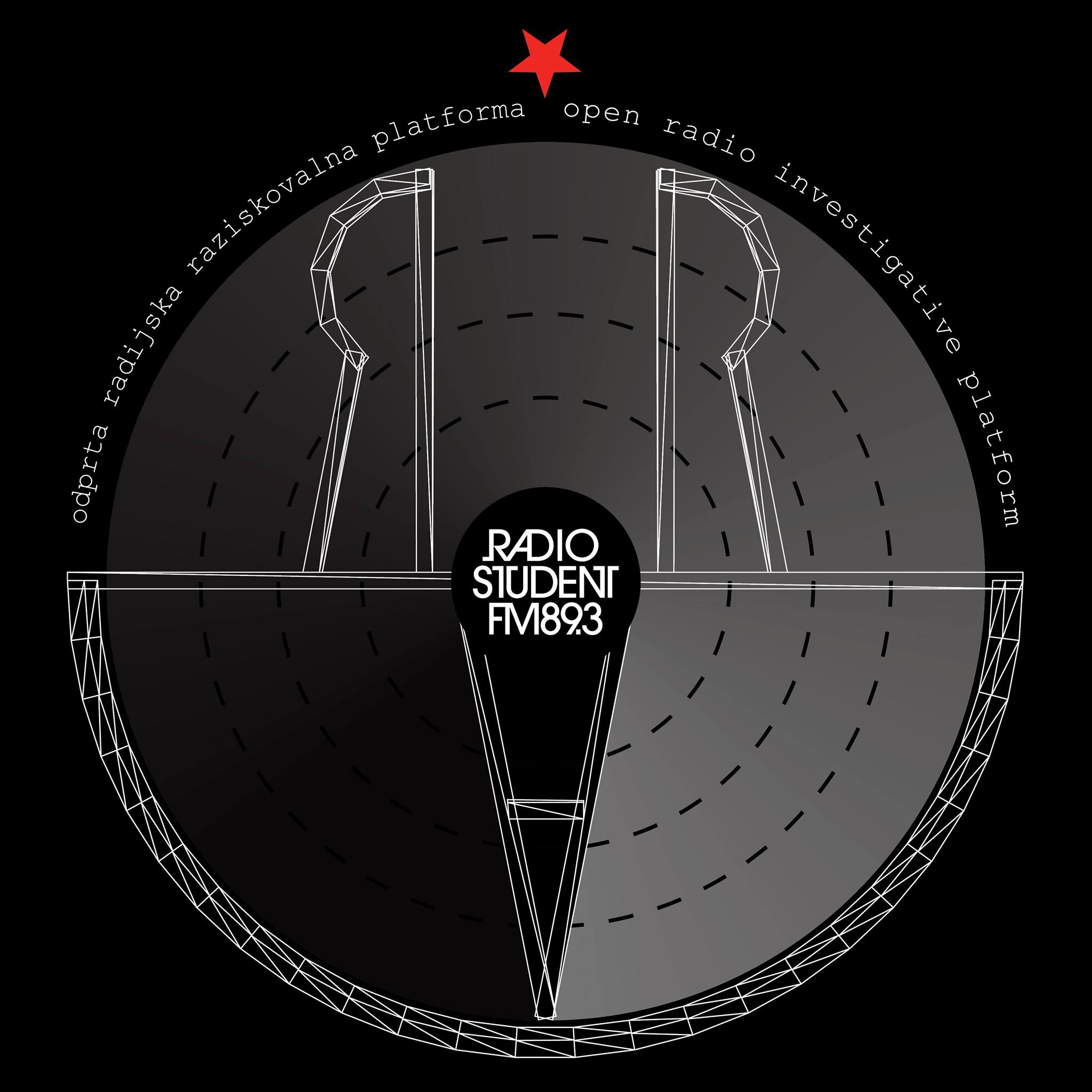 Vabljeni na RADART#8 dogodek RADAR VOZLIŠČE, ki se bo odvijal v (virtualnih) prostorih: OSMO/ZA / MODRI KOT / ETER RŠ!
Odprta radijska raziskovalna platforma RADAR - Radio Študent 89,3 MHz je v sodelovanju z Društvom Ljudmila, Zavodom Atol in Zavodom Delak = OSMO/ZA ter Modrim Kotom (Tovarna Rog) zavozlala že 8. v seriji RADART dogodkov.
V četrtek zvečer se bo prvi del RADART #8 dogodka med 20. in 23. uro odvil v OSMO/ZI in v etru Radia Študent: https://www.facebook.com/events/128294594531152/
Vabljeni, da se vpnete v signalno pot dogodka, ki vas bo preko pogovorov, A/V nastopov in začasnih interaktivnih postavitev modularnih ter prepariranih elektronskih instrumentov vpeljala v polja analognega in digitalnega procesiranja raznovrstnih signalov.
Program zvočnih nastopov osmo/za:
20.00 - Prenos - Začetek - Uvod - Intro
20.30 - Peter Edwards
20.50 - Veznik
21.10 - SsmKOSK
21.45 - Kikimore
22.05 - John Dinger
22.25 - Staš Vrenko
In od polnoči (00:00) dalje nadaljujemo z drugim delom RADART#8 v Modrem kotu: multimedijsko-performativni žur z življenjem in dušo: "poli-tika-fonija-vizija"...in upajmo, da ne -cija.
00:00
1. Poly-visionaires (Akinetopsia)
vizualno-zvočno-gibalni performans
Nicolas Kisic Aguirre, JGP, Danijela Zajc, Tini Rozman, Veronika Valdes
00:15
2. Poly-voxcestrae (Or A Specific Individual?)
vizualno-zvočno-bralni performans
Nina Dragicevic, H.A. Špikerji Radia Študent
00:30
3. Poly - vortexoius (Insert Own Thought)
glasbeno-vizualno-miselno vozlišče
Lina Rica (Linx), Bine
01AM-03AM
+ Dj program
OSMO/ZA je VOZLIŠČE! - je javni prostor razvojnih umetnosti in kultur 21. stoletja za 22. stoletje, prostor združevanja umetnosti, znanosti, tehnologije in humanistike, ki se bodo združile v novo znanje, ki še nima imena. Vzpostavil ga je konzorcij Zavod Projekt Atol, Zavod Delak in Društvo @ LJUDMILA, laboratorij za znanost in umetnost!
https://wiki.ljudmila.org/Naslovnica/ / http://www.projekt-atol.si/ / http://www.postgravityart.eu/
MODRI KOT je VOZLIŠČE! - je javni prostor raziskovanja in teoretizacije same dejavnosti, ki jo producira v nekdanji in sedanji Tovarni Rog. Pod to spada osnovna naravnanost prostora kot prostora v zavestnem in nezavestnem nastajanju, tako v smislu same infrastrukture, kot v smislu dejavnosti, ki se definira sproti.
https://modri.space/e2h.php?_=modrikot
RADAR je VOZLIŠČE! – je javni prostor, odprta radijska raziskovalna platforma Radia Študent, namenjena tako širši promociji in predstavitvi kot tudi radijski oz. (inter)medijski nadgraditvi in soustvarjanju umetniških dogodkov, projektov in iniciativ v polju sodobnih raziskovalnih in razvojnih umetniških praks.
https://radiostudent.si/radar/
Pridite se miksat, gužvat, premetavat in vozle razvozlavat.

Vstopnina: Ni. Modremu kotu lahko namenite prostovoljne prispevke za osmerico toženih v Rogu.
With:
Staš Vrenko

Staš Vrenko is an artist, musician and electronic instrument designer. He has an MA (cum laude) in sculpture from the Ljubljana Academy of Fine Arts and Design for which he received the Prešeren award for students. His practice involves various fields of art with a strong focus on sound exploration, electronic media and technologies, kineticism and performativity. In the past few years, he has presented various solo projects: Record (Kino Šiška), Loops in Transmission (osmo/za), Adoption Techniques (P74) and Connective (MoTA). He has also been featured on group exhibitions at the international festival Agora Creative (Grenoble), SCCA Ljubljana, Lighting Guerrilla Festival, MFRU_25, Kiblix, Vžigalica Gallery and Škuc Gallery, among many others.
Lina Rica

Lina Rica prihaja iz Makarske, Hrvaška, živi in dela pa v Ljubljani. Lina je vizualna umetnica, ki deluje na področju instalacij z uporabo videa, grafike, fotografije in animacije. V svojem delu obravnava družbene procese preteklih in sedanjih svetov ter njihove vplive na posameznika. Leta 2008 zaključila je študij grafike na Akademiji za likovno umetnost v Zagrebu. Njena dela so bila predstavljena in objavljena na nacionalni in mednarodni ravni. Za svoje grafike je prejela več nagrad, njene grafike pa so del zbirke MGLC, Oficina Arara, Critical Mass in Femicomix Portfolio.
Med leti 2012 in 2016 je skupaj z Boštjanom Čadežem vodila društvo za produkcijo in promocijo sodobne umetnosti in galerijski prostor GaleRica v Makarski. Skupaj sta se predstavila tudi na zadnjem U3 trienalu v Moderni Galeriji v Ljubljani z animacijo Tekstom(l)at. Z video performansi je nastopala na več festivalih in dogodkih v klubih ter avtonomnih kulturnih centrih na prostoru bivše Jugoslavije.

https://linarica.com/