VR walkthrough through the sectors of Sphere3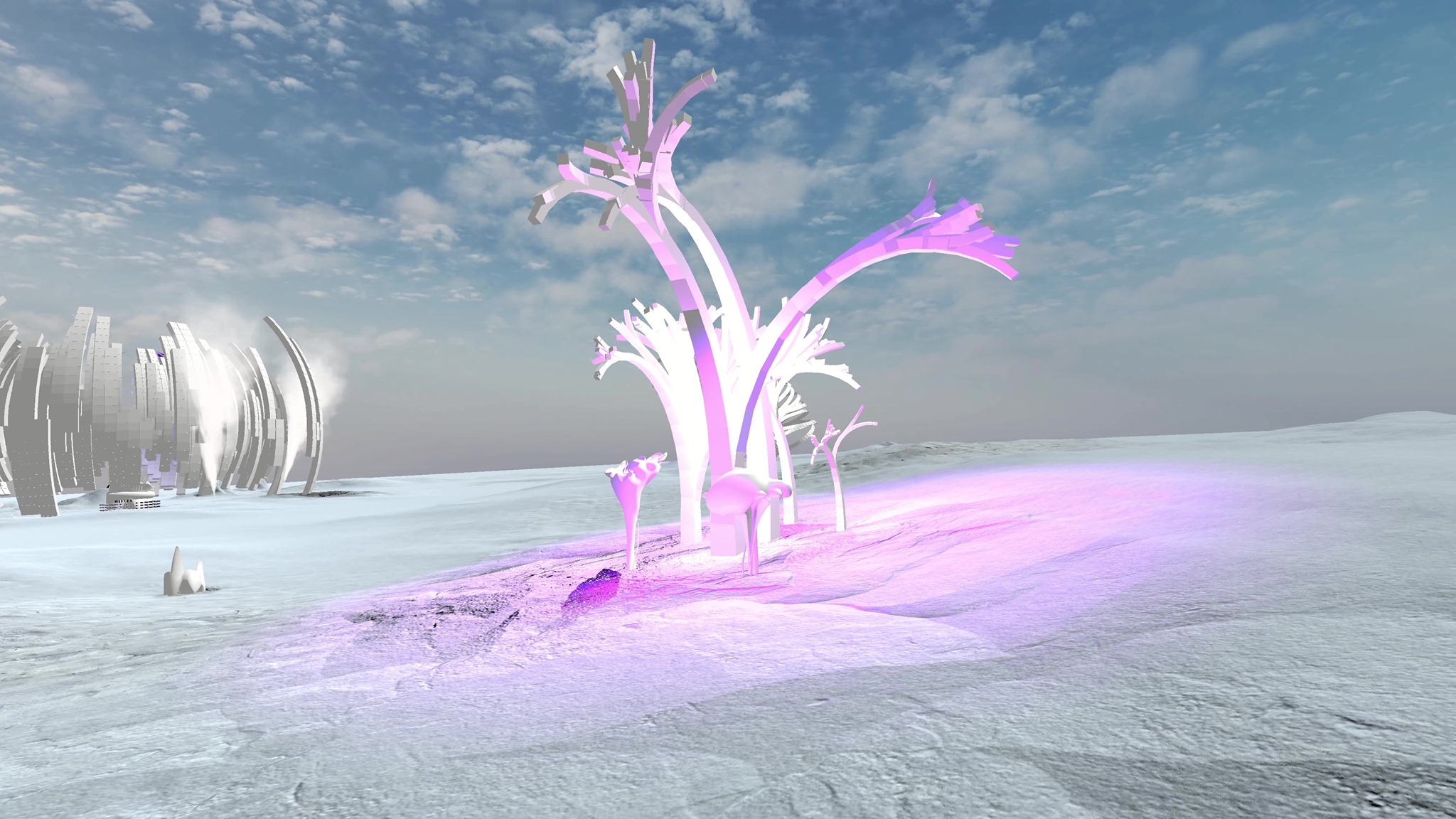 Walkthrough through the sectors of Sphere3 by Tanja Vujinović
Join us on Wednesday, July 15, at 15:00 CET for a Twitch walkthrough through the different sectors of the virtual garden Sphere3 by Slovenian artist Tanja Vujinović.
Live event: Wednesday, July 15, 15:00 CET
Live stream on Twitch page: https://www.twitch.tv/tanja_ultramono
Runtime of prerecorded walkthroughs: 13:00 - 20:00 CET
With:
Ime

Tanja Vujinović je novomedijska umetnica, ki deluje mednarodno od 1997 naprej. Njeno delo temelji v raziskovanju, ki združuje tradicionalne umetniške discipline z novimi tehnologijami. Osredotoča se na tehnologije in njihov vpliv na človeka in naravo. V svojem delu raziskuje odnose med človekovo subjektivnostjo, tehnologijo, okoljem in "amalgame", ki ob tem nastajajo. Navdahnjena s scenariji iz preteklosti, sedanjosti in tudi potencialne prihodnosti razvija hibridne instalacije kot poetske sisteme za premišljevanje sveta. Njena dela so konceptualna, intuitivna in poetska raziskovanja potencialov. Njene instalacije nas ne le spodbudijo k razmišljanju, temveč nas obdarijo tudi s senzorijalno izkušnjo. Novi projekti in dela, ki so vezana za metafore vrtov, so vizije vrtov bodočnosti novega - tretjega tisočletja, kjer bodo bionični sistemi polni ne-človeških agentov delovali v sinergijah z naravnim okoljem, ljudmi in prenovljenimi tehnologijami.