MODULAR SYNTHESIS SIMULATION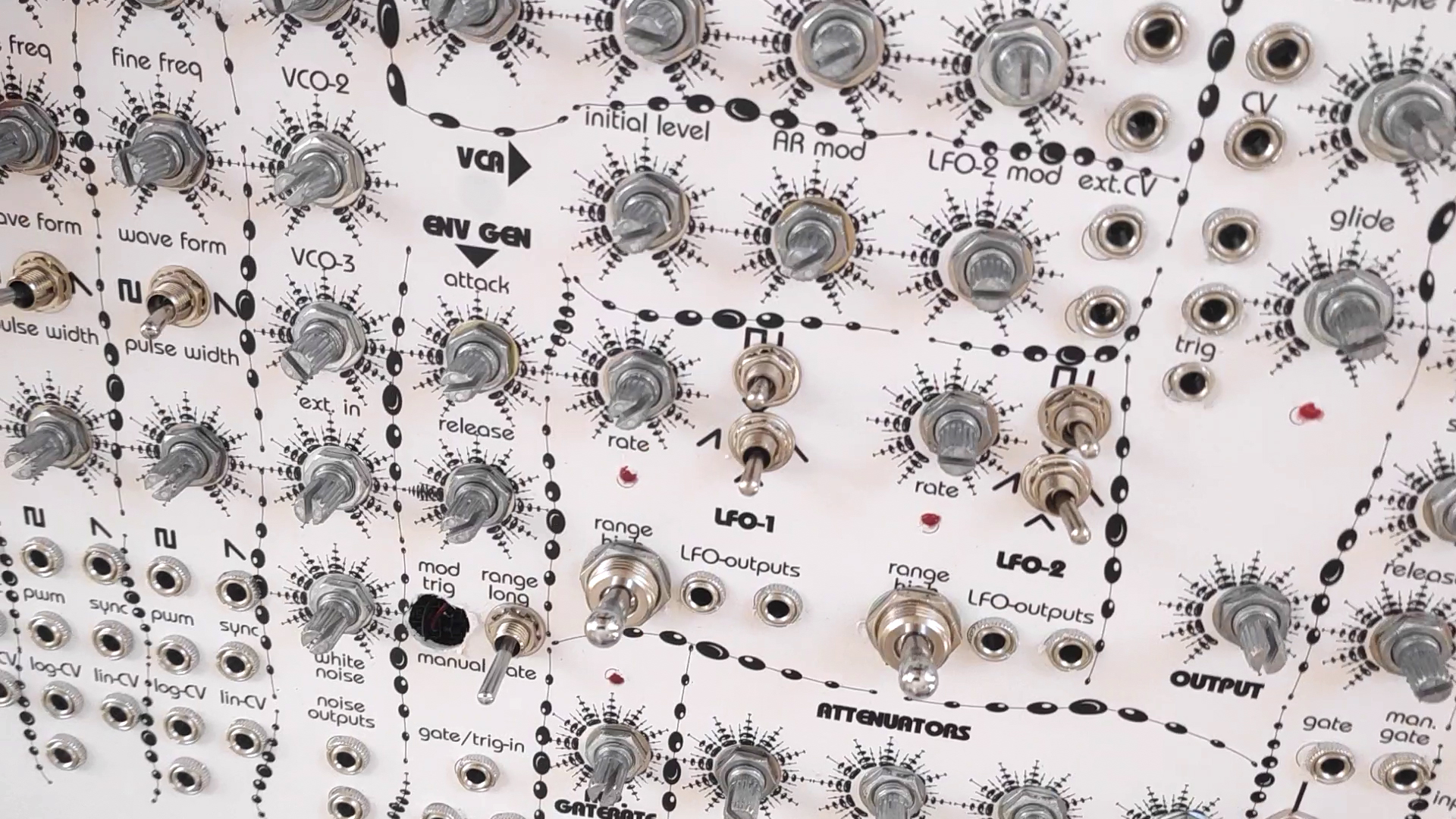 A two-day workshop on learning about modular synthesis with the VCV Rack simulator and a demonstration of the volumes (patches) in physical form using the Music From Outer Space (MFOS) Soundlab Ultimate and Expander DIY synthesizer. The VCV Simulator is a great tool for anyone who would like to get to grips with modular synthesis but doesn't know where to start or has limited financial resources.
We will learn the basics of patching, and how to control three key aspects of electroacoustic sound: frequency, timbre, and intensity. A voltage control oscillator triggers the sound wave and controls its frequency. It also determines the initial tone by selecting the waveform (square, triangular, sawtooth). The module shapes the color of the sound with a voltage control filter. The amplitude of the sound and its variation over time is shaped by the voltage control amplitude. The process allows a wide range of electroacoustic musical effects.
You do not need any prior knowledge of modular synthesis to take part in the workshop, but you must have a sufficiently powerful laptop with a minimum of 2.7 GHz processing power and a minimum of 8GB of ram memory. You also need headphones to attend the workshop.
WORKSHOP IS FULL! The number of participants is limited; applications are accepted until places are filled so please apply at rea@projekt-atol.si
With:
Ida Hiršenfelder
Ida Hiršenfelder (beepblip) is a Ljubljana, Slovenia-based sound artist and archivist. She performs under an onomatopoeic alias beepblip. She makes immersive bleepy psychogeographical soundscapes by use of analogue electronics, DIY and modular synths, field recordings and computer manipulations. Her solo album Noise for Strings, Vol. 1 (2019) and Noise for Strings, Vol. 2 (2020) were published by Kamizdat label. She currently studies Masters of Sonology at the Royal Conservatoire in The Hague.
Web: https://beepblip.org/.