Video
Algopolis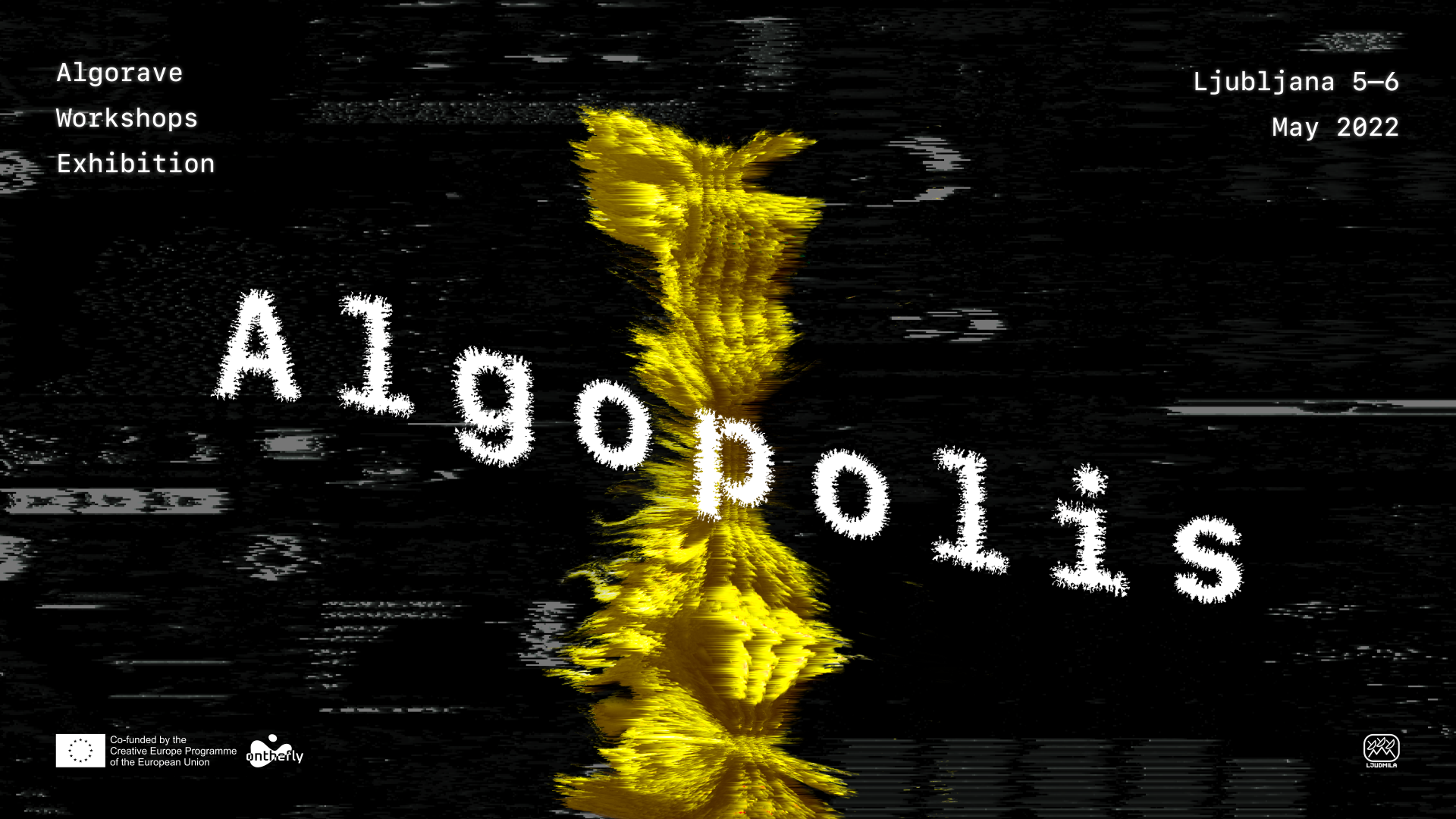 Algopolis festival will host the live coding community at this year's two-day gathering in Ljubljana. Osmo/za invites you to workshops and an exhibition opening, while Cukrarna.bar will open its doors to Friday night's Algorave with an international lineup of musicians and visual artists. Meet the community that values shared authorship, open-source and free software, the collaboration between different approaches, and a collective atmosphere. Visit Algopolis!
Thursday, 5 May:
16:00 | Hybrid Interfaces: drawing and code (visual workshop with Olivia Jack)
20:00 | Luka Frelih, Jurij Podgoršek, Rob Canning: Wavey Wind (Presentation and performance with the motion sensor, developed at the OTF Hackathon)
20:30 | Exhibition opening Anna Carreras: Live TOPS M-1 coding
Friday, 6 May:
21:00 | ALGORAVE - 10th anniversary of algorave movement with an international lineup: Patrick Borgeat, Chigüire, Saskia Freeke, Timo Hoogland, Olivia Jack, LinaLab, Ivan Paz, Blaž Pavlica, Roger Pibernat, Luka Prinčič, Turbulente and more (at Cukrarna.bar)
 
More info soon.