Václav Peloušek & Bernhard Rasinger: Drawing with sound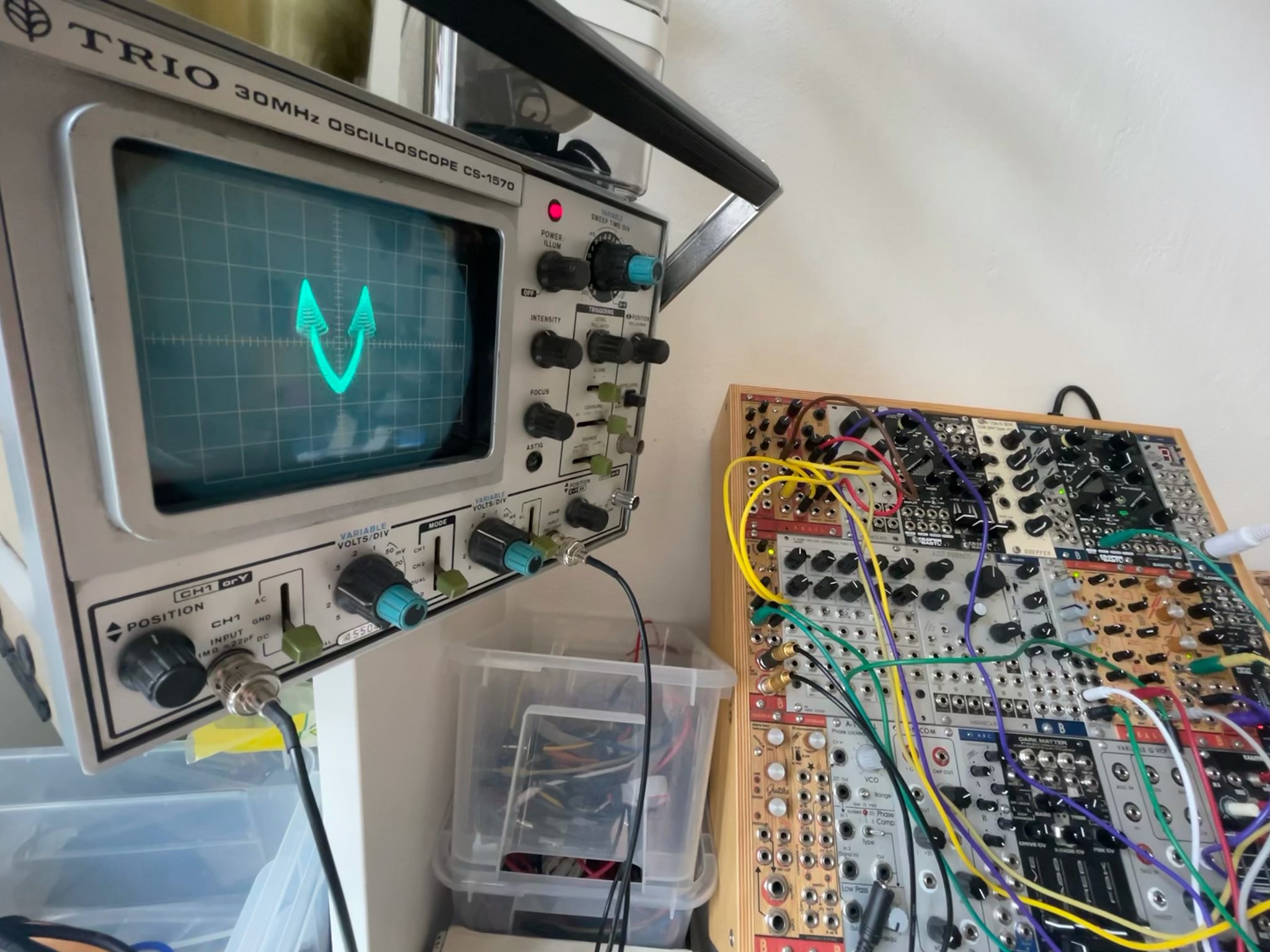 ♫ Online lecture on visualising signals - modular and oscilloscope ♫
In this lecture we will look at the most common ways of visualising sound waveforms and focus on how you can use the most common eurorack modules to draw shapes on an oscilloscope. How do you draw a circle and draw a mushroom? Oscillator and state-variable filter are already a great way to start drawing with sound.
With:
Václav Peloušek
Václav Peloušek is a musician and inventor from Brno, Czech Republic. For the past decade he has been building his own instruments and also co-started brand Bastl Instruments which released countless products and held many workshops world-wide. Peloušek studied Art & Science at University of Applied Arts in Vienna and performs his music as Toyota Vangelis.
Bernhard Rasinger
Bernhard Rasinger is an engineer, visual and sound artist and co-founder of the art association New Jörg Vienna. He's a regular guest at international experimental music festivals, music fairs and soldering workshops. His past performances include Ars Electonica in Linz, Superbooth in Berlin, Modular Days Barcelona, Machines in Music in New York, Kontaktor in Riga and Gigamodular Tokyo. Since 2013, Bernhard Rasinger has performed on a system that combines a modular synthesizer and state-of-the-art laser technology to create a lucidly hypnotic audiovisual experience (BR-Laser, Tearing light from sound, LaserBros., LaserMedusa). The list of his collaborations includes names like Owen Armour, Richard Devine, Vaclav Pelousek, Anna Samsoe, Robert Henke, Anna Sircova, Hrtl, Kikkimore Collective, Denshikaimen and Lukas König.