Matej Stupica and Jaka Berger – Brgs | The Game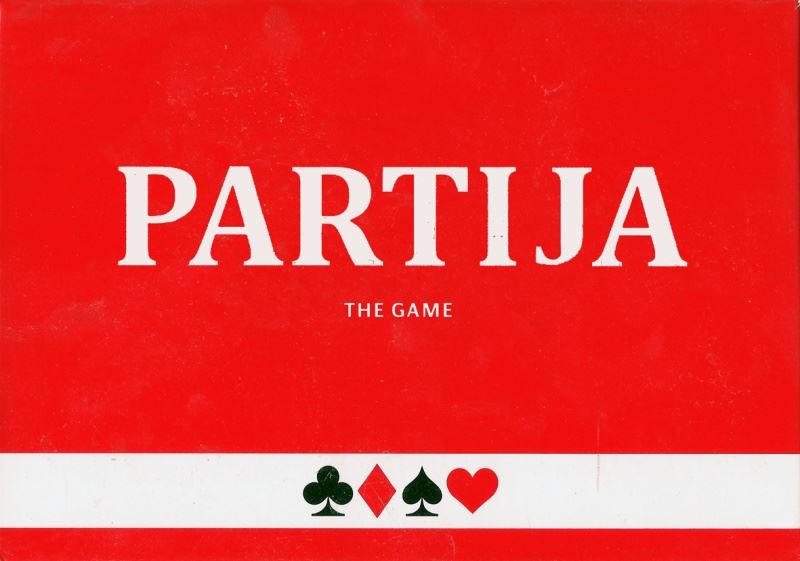 Matej Stupica and Jaka Berger – Brgs: The Game
Interactive sound installation

Opening: December 21 2017 at 8 PM @ OSMO/ZA, Slovenska 54, Ljubljana (8th floor)
Additional dates: December 28 2017 at 8 PM and every Thursday in January 2018

How does the tension between playing freely and playing according to a strict set of rules, competition and unpredictability, arbitrariness and improvisation sound like?
The Game is an interactive sound installation merging the features and principles of card playing (Rummy), instrument playing and musical improvisation into a temporary performative situation. The Game's system uses a digital interface to translate information gathered in the course of a card game into a command score, which prescribes the way differingly designed motors play on piano strings and shape a unique space for playing music in the structure of a table game. The multi-layered design of the project puts participants into two distinct roles: he either partakes in the performative situation as a listener who follows the game and the music dictated by the game, or actively participates in the gameplay and becomes a part of this (un)predictable interactive sound situation.

Conceptual idea: Matej Stupica, Jaka Berger – Brgs and Andraž Magajna
Mechanisms design: Matej Stupica
MIDI score: Jaka Berger – Brgs
PCB design and programming: Brane Ždralo
Programming: Matic Potočnik
Curator: Lenka Đorojević
Production: Ljudmila, Art and Science Laboratory and Projekt Atol Institute
Special credits: Dan Adlešič, Johannes Lohbihler, Miha Zupan, Martin Lovšin Schintr, Bojan Stefanović, Miha Kelemina, Klemen Glej and Jaka Mihelič.
With:
Jaka Berger Brgs

Jaka Berger – Brgs is one of the most driven and well versed drummers and percussionists on Slovenia's music scene over the past ten years. His debut, a free jazz record dubbed Bass Trio, made in collaboration with Achille Succi and Samo Šalamon, was released in 2006. He was a member of the percussion band StrojMachine, performing also with Katice and the legendary and now revived Borghesia, while today he is a permanent member of Ludovik Material and Darla Smoking. Together with Marko Karlovčec he formed the Radical Improvisation Duo, while he explores the more noisier sonic experiences alongside Vitja Balžalorsky as part of the project The B. Bees. He composes solo electro-acoustic pieces through sound layering and field recording modulation.
Matej Stupica

Matej Stupica (1987) is a new media artist of the younger generation, working primarily in the field of visual art and multimedia installations. In 2014 he graduated in painting at the Faculty of Arts in Ljubljana with the work Escape from Alcatraz. During a 3-month student exchange program in the academic year 2010/2011 he attended classes in Jiří Černický's painting studio at the Academy of Arts, Architecture and Design in Prague. With solo and group projects, interventions and exhibitions he participates in Slovenia and abroad. As of 2006 he is an illustrator for the newspaper Dnevnik's Saturday supplement, Objektiv. His illustrations were exhibited at the 8th and the 11th Slovenian Biennial of Illustration, where he received the Hinko Smrekar Recognition and a special commendation of the jury for his newspaper illustration. He received the Academy of Fine Arts in Ljubljana Award in 2009 for outstanding artistic achievements for his work in the field of visual arts, and the Student's Prešeren Award for painting in 2011. With his last projects he was, inter alia, a part of the 7th and 8th Triennial of Contemporary Art U3. He lives and works in Ljubljana.
 
Matic Potočnik

Matic Potočnik is a computer scientist working in software development and analysis who has collaborated with various artists, from Saša Spačal to Matej Stupica and Jaka Berger, Tilen Sepič and Dominik Mahnič.