Roger Pibernat | Keyboard Acrobatics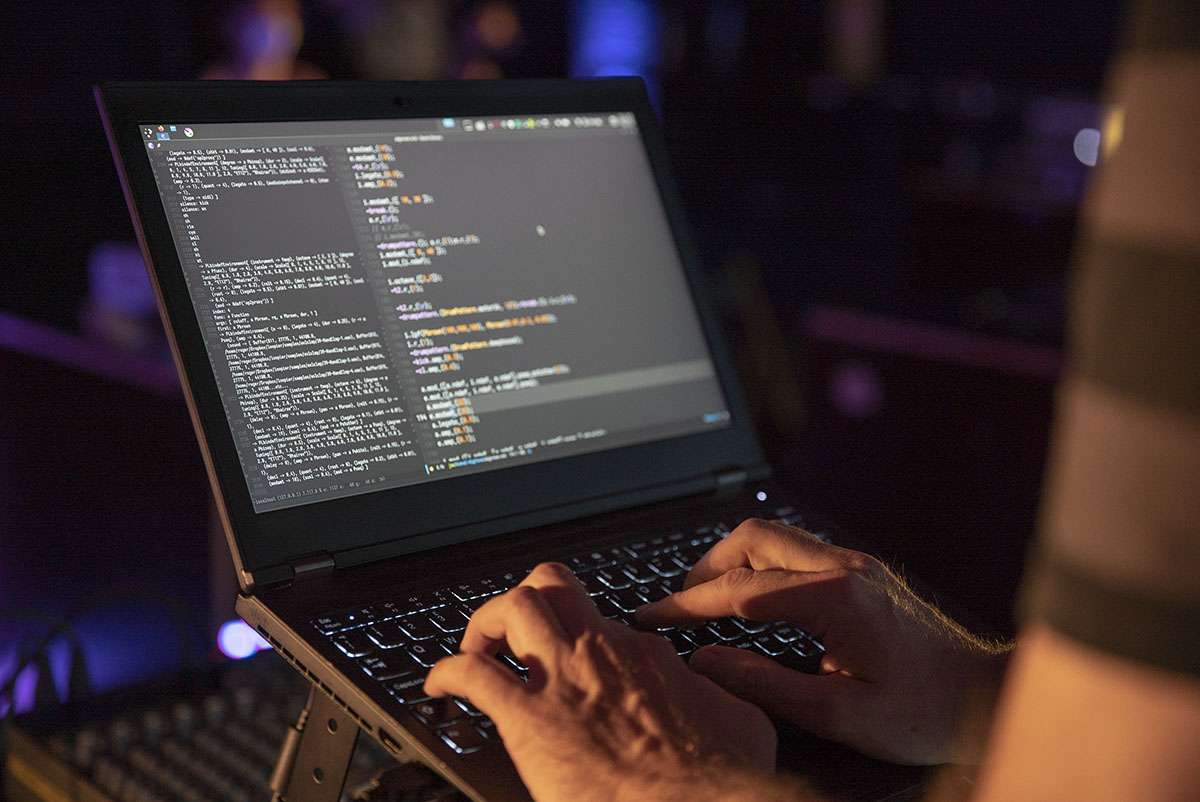 Live coding workshop
Mentor: Roger Pibernat
Applications: delavnica@ljudmila.org 
More information: katja@ljudmila.org
The workshop is free of charge. Prior basic SuperCollider knowledge is preferred, but not required. Bring your own laptop with SuperCollider installed.
Opis delavnice
In their battle against time, live coders often wish there was a simpler and faster way to input code during performances that wouldn't compromise their musical expression. Roger Pibernat , an active member of Barcelona's growing live coding community, is developing a series of tools at Ljudmila's research residency that will help speed up coding in SuperCollider and make it easier for beginners. During his residency, Roger is developing techniques for code input, editing, organization, setup, and navigation workflows in live coding perfomances with SuperCollider. The idea is to create a technical guide for playing the instrument - the code in SuperCollider - just like documentation on playing techniques for analog instruments is made. In this two-day workshop, Roger will introduce participants to the live coding tools he has been developing during his residency at osmo/za. At the end of the workshop, participants will try their hand at performing within the From Scratch format.
SuperCollider
SuperCollider, first developed by James McCartney, is an accessible blend of Smalltalk, C, and further ideas from a number of programming languages. Free, open-source, cross-platform, and with a diverse and supportive developer community, it is often the first programming language sound artists and computer musicians learn.
With:
Roger Pibernat
Roger Pibernat is a self-taught illustrator, musician and programmer, who constantly explores new artistic expressions and fields of knowledge. He started using SuperCollider in 2011 and has since performed with the Barcelona Laptop Orchestra in venues ranging from small bars to Sonár festival. Roger is co-founder of the art collective Wú, where he makes electroacoustic instruments, develops digital and interactive installations and creates audiovisual performances. He is an active member of the growing live coding community in Barcelona.