Jelena Viskovic / Volumes: New Babylon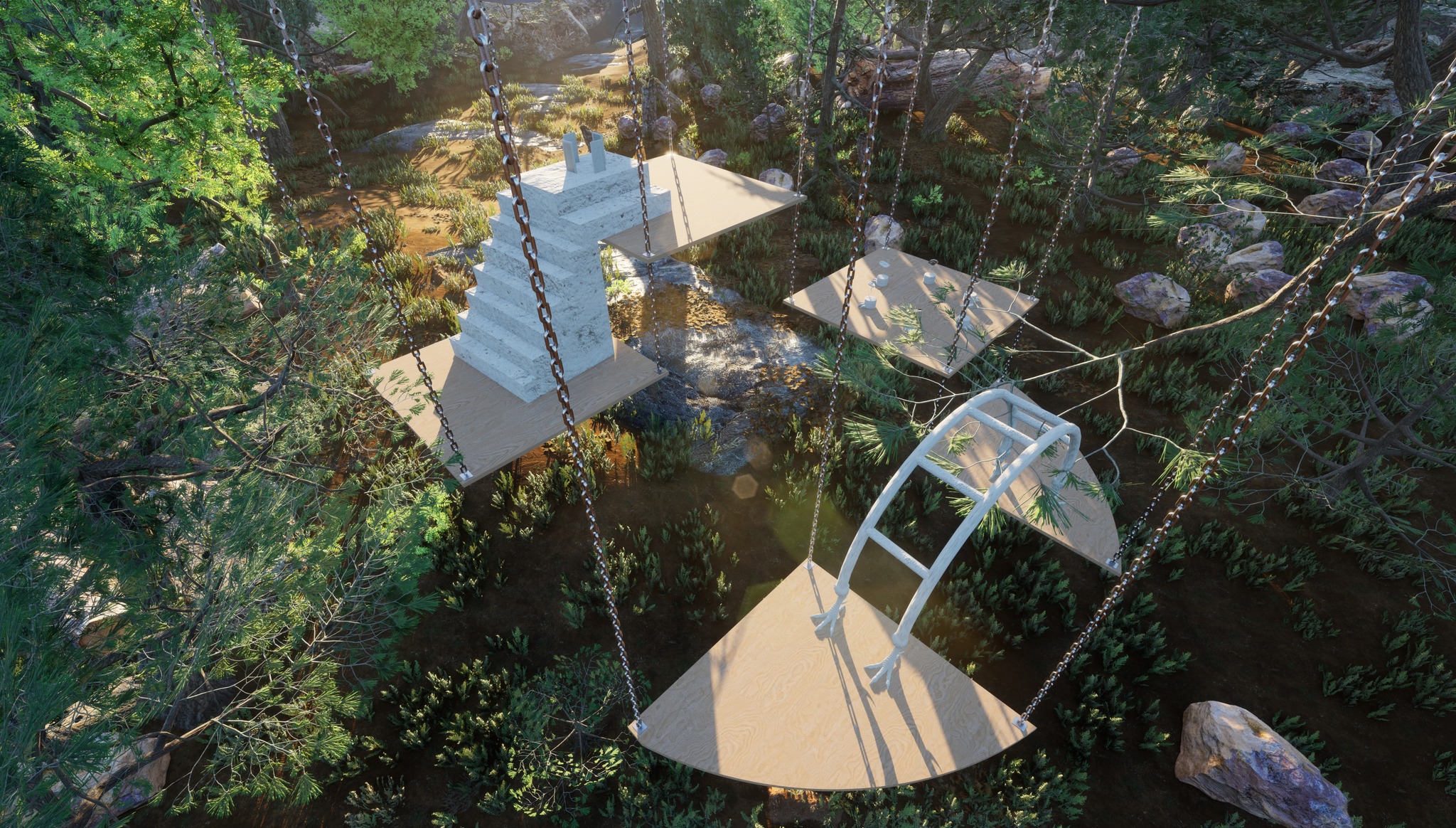 A young person coming to terms with a feeble reality, attempts to understand worldbuilding by venturing on a journey through New Babylon, a dreamscape based on Constant Niewenhuys' situationist heterotopia. Caught between conflicting voices interpreting this megastructure, she tries to understand it in terms of shared space, myth and embodiment.
By making use of digital worldbuilding and prototyping tools "Volumes: New Babylon" revisits the ideas informing Constant's avant-garde body of work in the context of metaverses, worldbuilding platforms and web 3.0. in order to engage with (digital) infrastructure as a moldable space. Moreover, it reinterprets 60s and 70s avantgarde aesthetics and philosophy from a feminist, migrant and situated perspective that incorporates ecosystems into Constant's idea of creative-subjects as players/citizens and rethinks it in relation to non-human environments and actors that are usually left out of modernist worldbuilding projects and urbanist utopias.
Exhibition opening & guided tour with the artist : Wednesday, 15 June at 8 pm
With:
Jelena Viskovic
Jelena Viskovic is an artist and software developer. She combines sculpture and game design methods to enable conversations about complex narratives around technology. In her research and work she responds to new and archaic technologies, social organizational platforms, and public spaces. She often appropriates historical artifacts, or technologies as if they were games that can be seen as a process, an interactive space, with a playable mechanic that can be tinkered with and modded. Jelena Viskovic's work has been commissioned by institutions such as the V&A, Rhizome, Transmediale, The New Institute. She is currently based in the UK and is a lecturer in game design at UCL: Communications, Culture and Media department. She also exhibited at 34th Ljubljana Graphic Biennale – ISKRA DELTA in 2021.